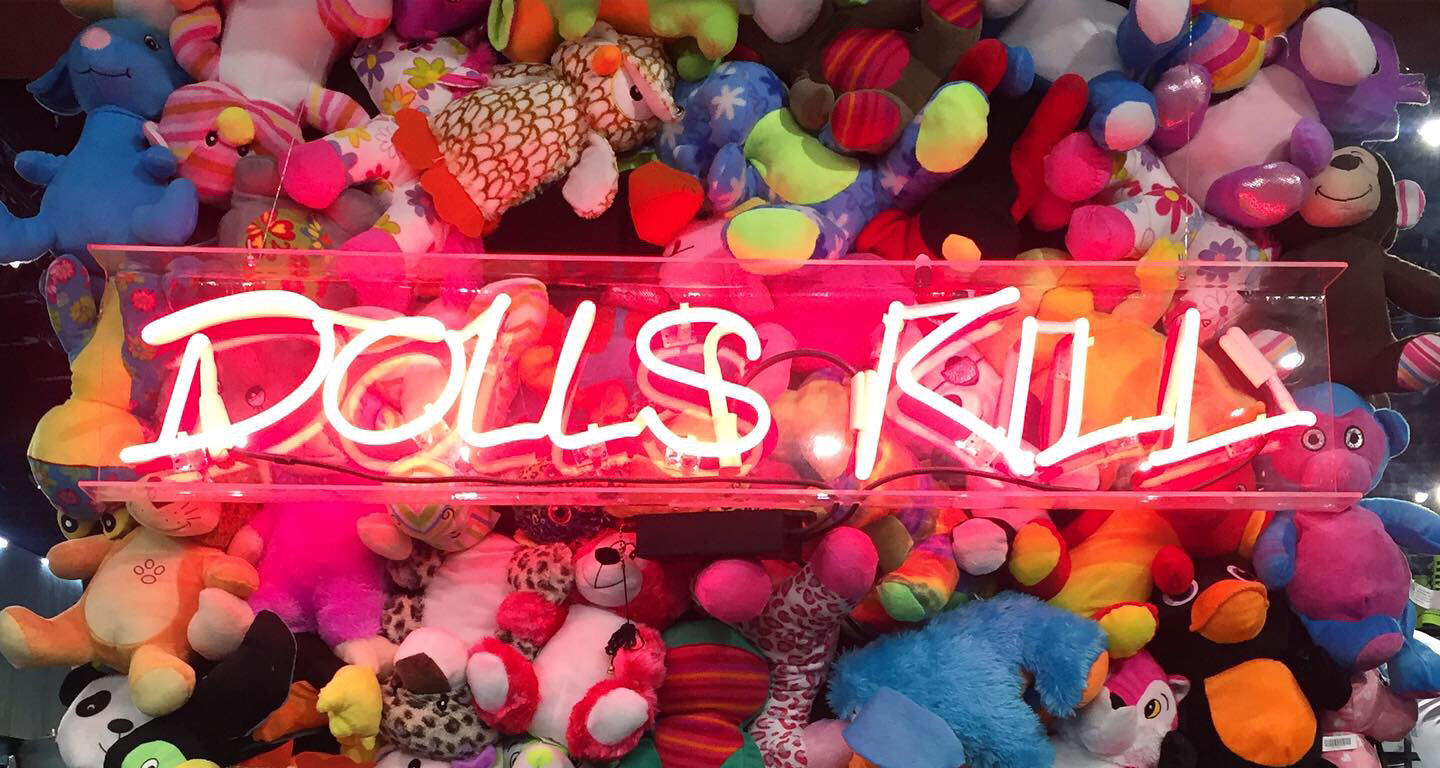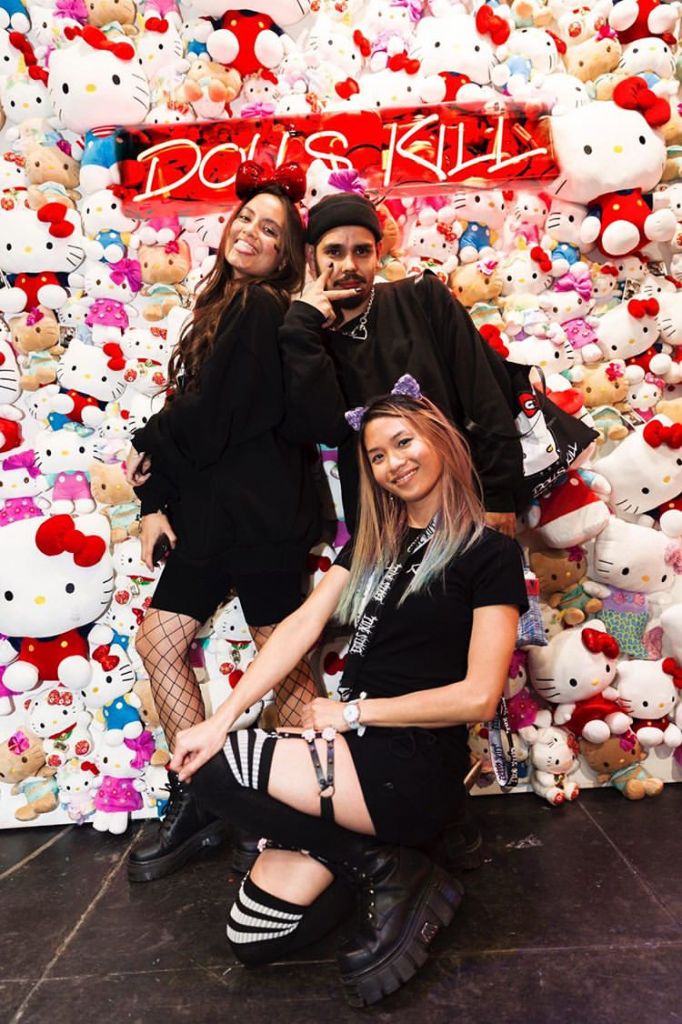 Fairfax Ave and Melrose Blvd is a hub of streetware and fashion. With such hype in the urban scene, DollsKill opened their flagship location in LA in late 2018 with lines as long as its neighbors such as Supreme down the block. Their open layout grunge and black interior shop is reminicent of underground urban warehouse parties. Just the shop itself is filled with interactive art pieces like what one would stumble across at Burning Man – a graffiti tunnel with a giant mirror in it, an intergalactic geodesic dome and a phone booth to hell.
Working at DollsKill at their flagship location in Los Angeles on Fairfax, I assisted the production team in implementing new window builds, installation fixtures and mannequin treatments for the two large front displays. As the shop's VM, I helped in resetting mannequins, changing out monthly shop displays, maintained art installations located throughout the shop, and merchandised product on the floor. Working in such a retail environment developed my craft in designing with physical space, fabrication and creating props and set designs for the retail space.
The shop had a monthly rotation of brands that were featured in the display windows each month. Both the online and in shop experience were synced as much as possible to create a seamless experience and because the shop used drops to release new product, much of the shop experience felt new and different for the regular customer. With such a new shop and a high art experience factor, each customer could stay to take photos, model their DollsKill outfits and really tailor a style that fits them.