BioMetric Suit
Installation Art, Interactive Design
The prototype of a biometric suit that translates motion into light.
Stitched into the fabric of this shirt are tiny devices called accelerometers. Accelerometers can be used to translate movement (specifically, a vector of force) into data. The accelerometer records both the magnitude and direction of the force, and an attached Arduino micro-controller takes that data and runs it through a program designed to display the intensity of that force is a shift in the spectrum of light produced.
The final goal of this project is to provide instantaneous biofeedback on a users motion. Ultimately, the data captured from this will allow the user to explore and better understand their movement and energy expenditure in specific activities or throughout their day.
Design by Elaine Cheung & Adam Cantor as part of the GRIN CITY'S CULTURE LAB RESIDENCY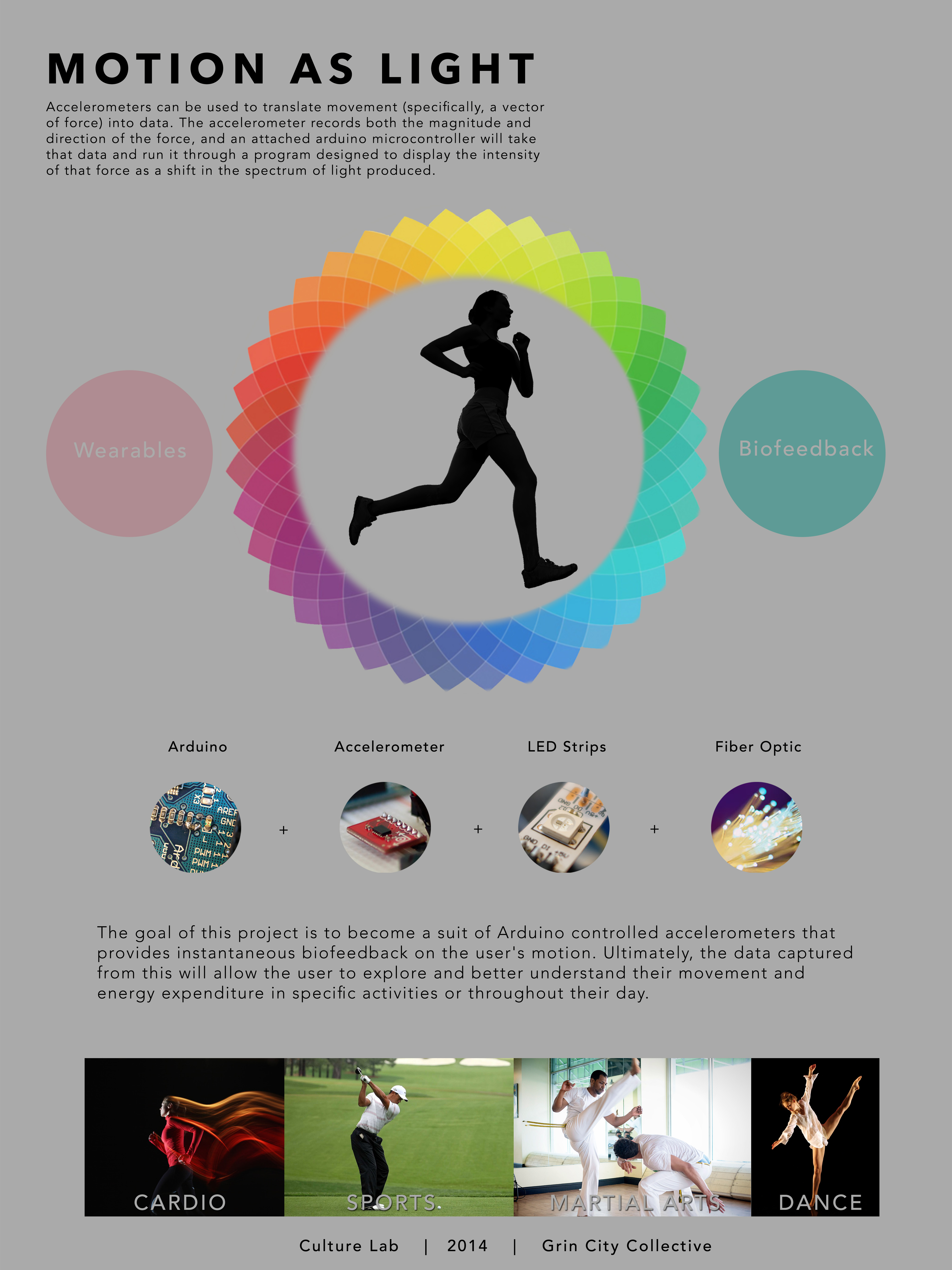 Installation at the Science Center of Iowa